Men's Converse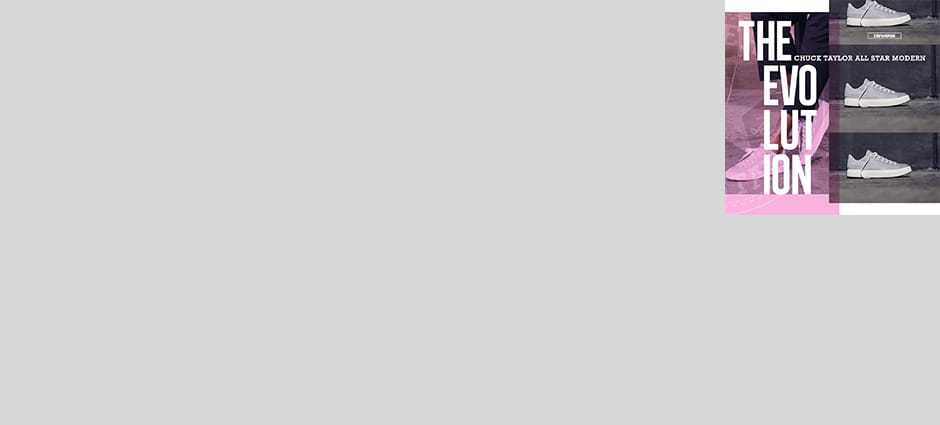 With cotton canvas, vulcanised rubber and a whole lot of vision, Converse changed the footwear world forever. From b-ball courts to concert stages, skate spots to street blocks, their iconic self-expression and creativity makes an impact everywhere they step. Now it's your turn to carry on the Cons tradition…
68
Show 24 per page
Show All
68 Products found:
Top Reviewed From: Men's Converse
Great product

Nice and very cool product.It fits perfectly and as usual is a good quality.

Good pair of joggers

They're comfortable, cheap and good looking what more could you want in a pair of knock about joggers?
Great product, would definitely recommend.

I bought these converse for my boyfriend, they are really comfortable and great value for money.

One word, AMAZING!

I wasn't a fan of converse at first and I wasn't sure that I'd suit them but I thought I might as well try them and boy was I wrong. These trainers are brilliant; they look stylish, they are comfortable and best of all is that the price is fantastic! The delivery was brilliant as I paid for standard delivery and ended up getting my converse the next day! Brilliant service JD. Will definitely be shopping here again
This product is well made and looks good but ....

This product is well made and looks good but have an elastoplast with you on first wear as the back of the shoe upper rubs the skin causing a blister until the skin hardens after several wears.

Converse always cool

Great product, always look good and very comfortable.
Great Buy

These were for outside sports and so far all I can say is praise about them, outstanding comfort and can fit any opportunity

Great Product

A great product at a reasonable price. Bought as a present I found the online delivery service to be speedy and delivered in time for christmas.
great shoes

Go with almost everything look nice very and for the price its not bad at all...

Converse Superstars

Great product! Definitely updated the production method to higher standards as mine haven't fallen apart yet and I've had them for a couple of months now. I'd definitely recommend buying your products to a friend. defiantly worth the money :)
Absouloutly Great Design

i Think This is a Sufficent Product which will be one of the best buys in JD Sports this is because the deisgn is beatiful when you walk feels like your on the moon. the colours suit as well as the qaulity. overall its a must for winter!.

Perfect Fit

I love this product because I always have difficulty finding shoes that fit, which have a design I like. So, I was impressed when I found out that these came in a range of sizes and I've also had the problem of quality as most shoes barely last longer than a month with me, yet these have excellent quality which will surely last me a while. So I am very pleased I bought these converse.
simply AMAZING

Now, these shoes are the comfiest and sleekest shoes I have ever bought, they are not plain at all..the black material is so amazing to wear with any outfit and doesn't hurt my feet on a night out. For sure, 100% I recommend these shoes to anyone who desires a comfy shoe, and wants to look stylish and fit in with the 'youngsters'.

Best For School Shoes

I recommend this product to anyone who needs school shoes. The price is totally worth it, they last so long and all you pretty much need to do it apply black shoe polish from time to time. They are very comfortable and feel great when wearing them. The quality of the shoes is great which enhances their durability. I've had these for almost a year now and I usually wear them outside of school and let me tell you... They last a very, very long time.
very good product, highly recommend

By far the best trainer's I have ever bought. Extremely comfortable ideal for long day and look fabulous. I would buy them again. Top quality

great product

Very comfortable, hard wearing, stylish and would buy them again
Back to Top