Women's Converse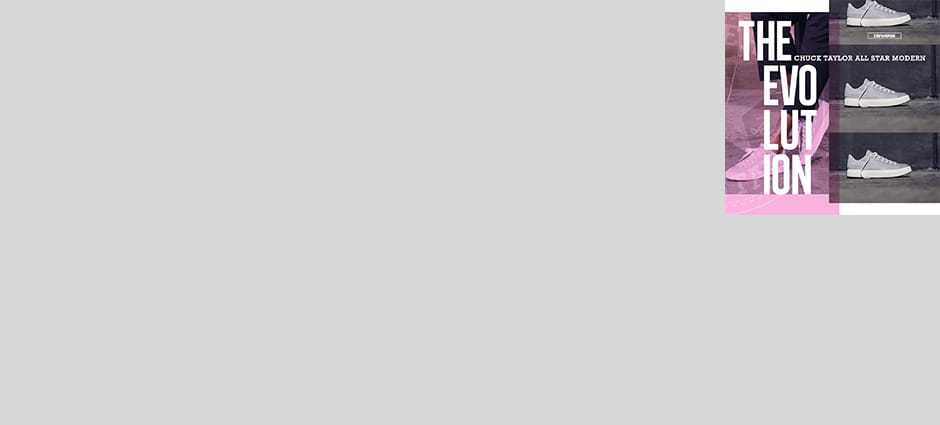 With cotton canvas, vulcanised rubber and a whole lot of vision, Converse changed the footwear world forever. From b-ball courts to concert stages, skate spots to street blocks, their iconic self-expression and creativity makes an impact everywhere they step. Now it's your turn to carry on the Cons tradition…
35
Show 24 per page
Show All
35 Products found:
Top Reviewed From: Women's Converse
Bought for my Grandaughter to wear with her prom dress

They look much smarter than the cloth all stars but are just as comfy. She has narrow feet and they suit her. She isn't a shoe girl and at nearly 6 ft she can get away wit it. I think for leather the extra cost is minimal. Will protect them with Crep.

Converse All star leather

Excellent product with quality you would expect. The trainers are a brilliant white rather than an off white like similar ones I have looked at. Lovely and comfortable and easy to keep clean.
dainty ox converse

perfect style for my girlfriend. exactly as they look on website. good value for money . tight fit so would recommend trying on before buying

alright product

I bought this product and everything was great until i put them in the washing machine the canvas part started to come away from the sole almost like all the glue had wore off that the company had made it with.
Simple but a classic

I bought these as a present to my Mum for Mother's Day and she loves them! They're a great addition to anyone's shoe collection. Would definitely recommend!

Big Fan !

Love that you guys do half sizes. They are perfect. Just a bit uncomfortable after wearing them for a few hours but it's minor. Shoes are worth it.
fantastic style

they look great & are really comfortable! If you haven't tried a pair on I suggest you get a size smaller than usual, as they tend to come up massive! I am a 6 usually but the 5 fits perfect.

I love converses!

I love converses and these were my first pair. I was a little nervous considering these were the first pair I brought. But I didn't have to worry at all. They are comfortable, a great colour and stylish! You can wear them with anything!
Great product

Really nice shoes and they are so comfortable. They are so lovely and can be worn anywhere l love them.

AMAZING ALL STAR!!

Ever since I was first introduced to Converse, I have loved them mainly because of the comfort but these Converse are on a whole new level, they are BEAUTIFUL!! They are comfortable, look great and are just overall AMAZING!! I would definitely recommend them if you are looking for a pair of shoes that go with everything you wear, they are the definition of PERFECTION!
Amazing product, definitely recommend

This product was worth every penny, these converse are the comfiest shoes I've ever worn. They're great quality and look good on too! So pleased with this item and I'd recommend to anyone of all ages!

Fantastic!!!

Its been ages since I had a pair of converse and I was not disappointed. They are comfy and look awesome and made well, would definitely recommend.
Brilliant

Great quality trainer, they go with pretty much anything the Mrs wears!! Faultless!!

Cons

Got these for my daughter for school she loves them first pair of trainers she as not complained about for comfort
Definitely buy them

These are the best you could get as you can see by my 5/5 for everything, they're so comfortable and they will last long obviously only if you're wearing them normally and won't be constantly in puddles and water as that tears the thread living the sole and the canvas high top bit. CONS: That's honestly the only problem, that if you're constantly getting them drenched and then walking long distance in them, the water weighs down the sole from the canvas which caused a 2 inch tear along the

...

read more

lining, theyre still usable and hardly noticeable so even with this problem they're the best athletic, every day or anything sneakers.

amazing!!

bought this the other week expecting it to be a little big and dishevelled but it was the most perfect fit ever and looks beautiful with jeans
Back to Top