Get rewarded every time you shop in-store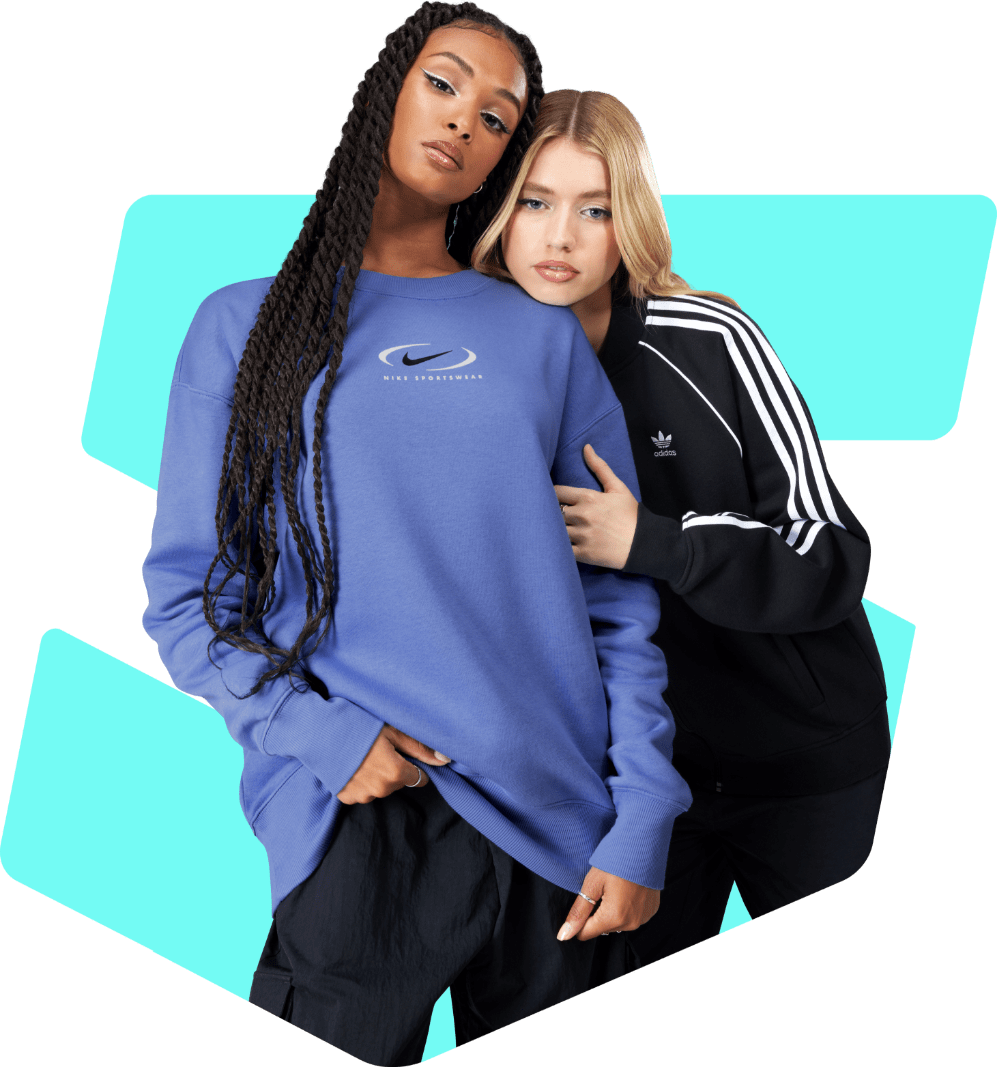 Looking for
Rewards?
The ultimate loyalty app just dropped, which rewards you every time you make a purchase in-store. Earn 10% JD Cash
When You Sign Up
Once you've signed up to JD STATUS for free on the app, you'll unlock 10% JD Cash as your first reward. Meaning you'll bag 10% of the value of your first in-store purchase back as JD Cash.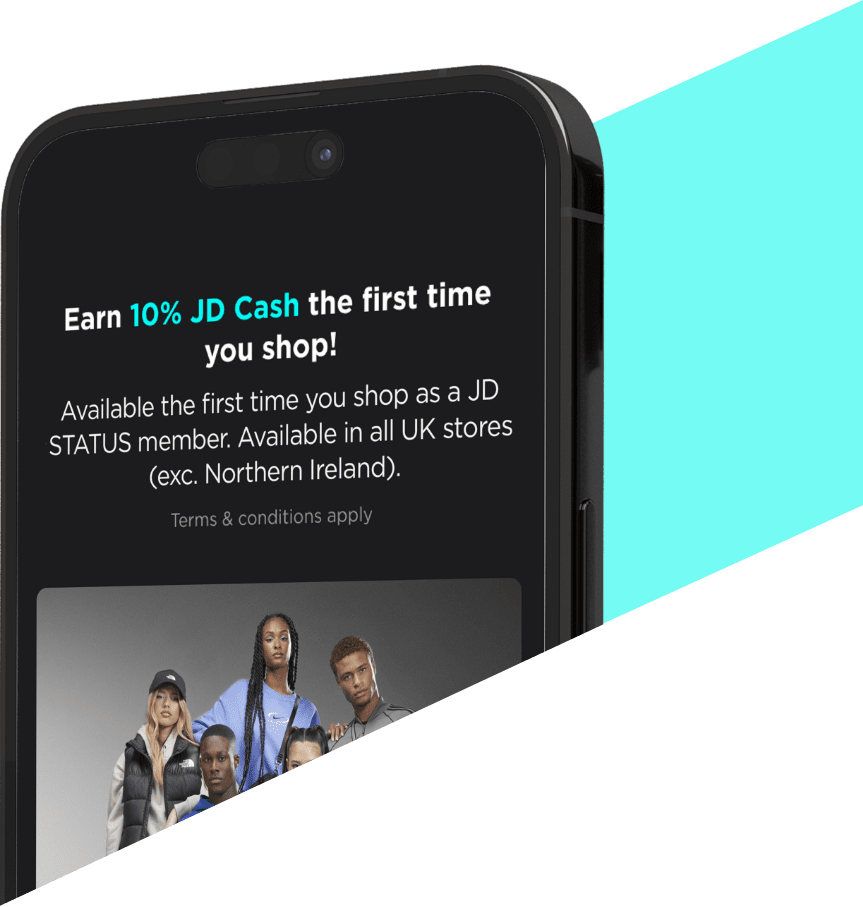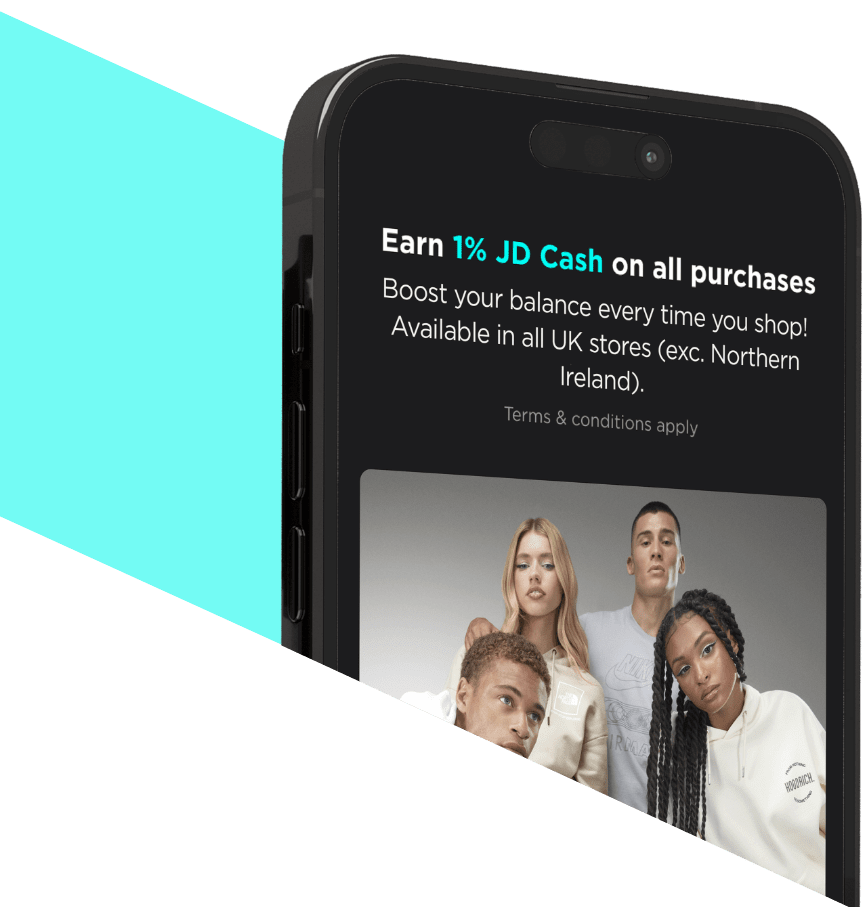 Get 1% JD Cash
On All Purchases
Each time you make a purchase at a JD store, you'll earn 1% JD Cash, which all adds up! Keep an eye out for special offers and boosted rates. Boosted

JD Cash Days

Build your JD Cash balance even quicker with special offers. These limited-time deals mean a boosted JD Cash rate, so you can bank even more when you're shopping your favourite brands.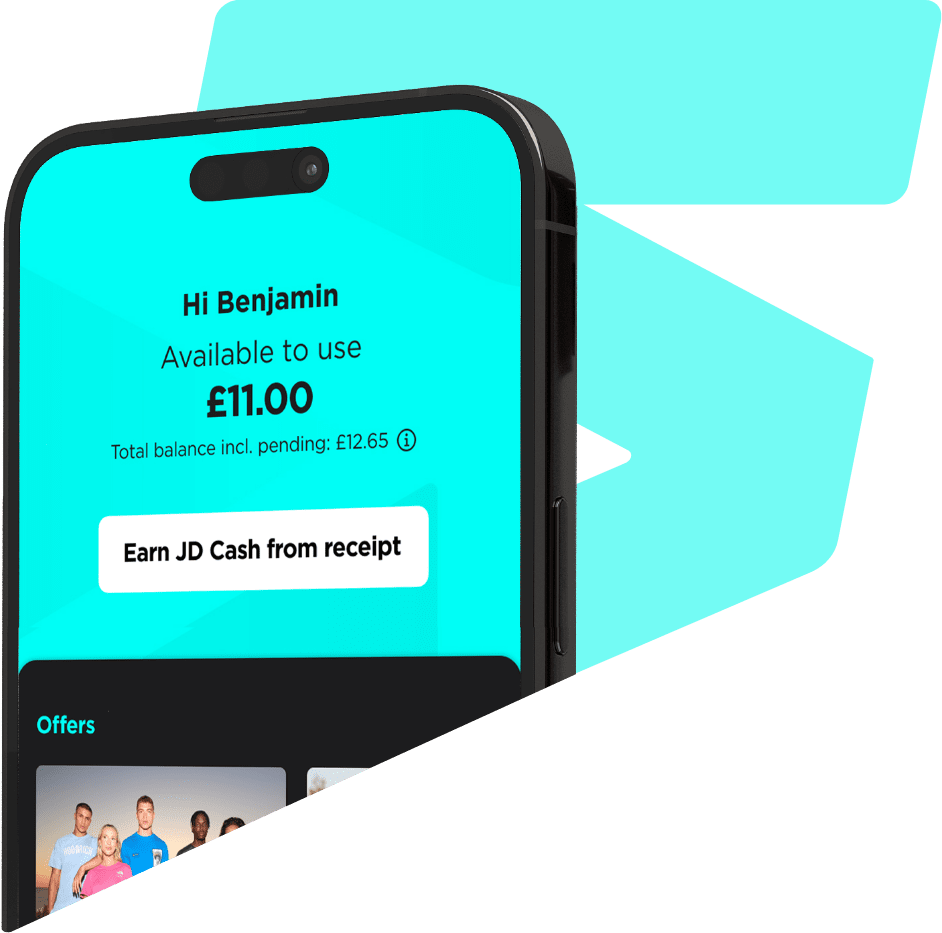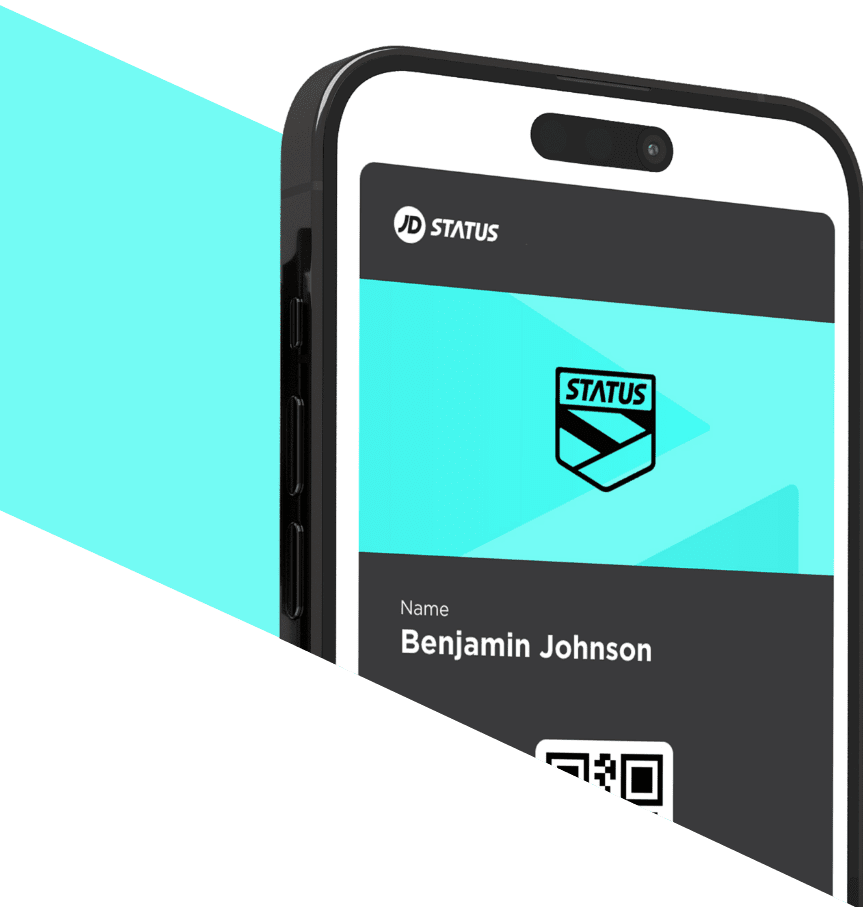 Your Personal
JD STATUS Wallet
The JD STATUS app is home to your JD STATUS Wallet. You don't need to worry about carrying a loyalty card around with you, as you've got access to your rewards 24/7 right here on the app.
Available in all UK stores.