Women's Nike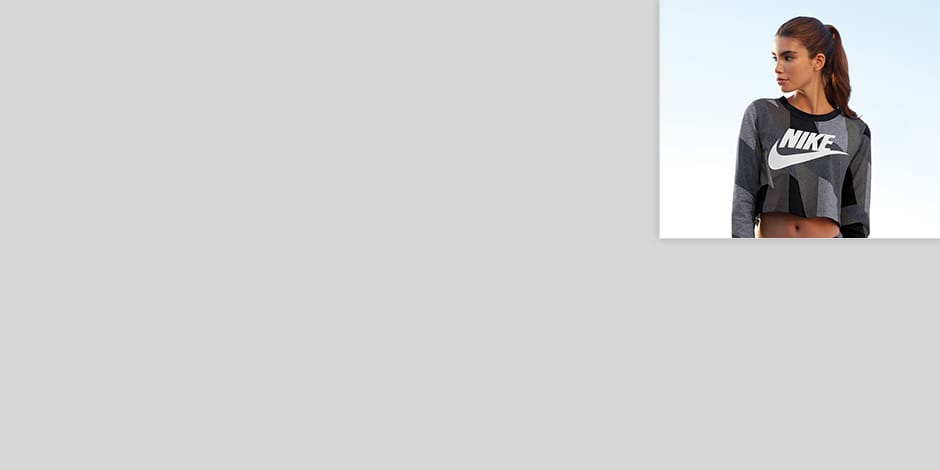 Running the streets since 1972, Nike is recognised the world over for its iconic footwear and performance-enhancing training gear. Whether you're street-ready or gym-bound, Nike clothing and footwear has you covered, from revamped Huarache Ultras to sleek Tech Fleece and performance tights.
338
Show 24 per page
Show 204 per page
338 Products found:
Top Reviewed From: Womens Nike
great pair of shoes

My daughter love her new shoes I would recommend to family and friends

Comfortable and would recommend

The Nike thea trainers are very comfortable and would recommend other people.
value for money

great value smart looking bought for grandson he loves them

Great product! Recommended!

I got this as a birthday present for my brother and he loved it! He's worn it a few times now. So easy to wear and style. Great buy.
Air max 95 ultra

I would give all round 5 star the only thing is the front of the sole of the shoe started to separate after about three times of wearing them maybe I just got the odd pair who knows. Good job i can restore trainers haha. But apart from that a very stylish shoe.

BEST SHOES IN THE WORLD

THESE ARE THE BEST SHOES IN THE WORLD IM A ROADMAN
Good Quality, would recommend

Comfortable and good quality, Looks smart, good fit

Recommended

Very comfortable and looks very nice as well so overall its fantatic!
Really good trainers

I bought a pair of these in black about 3/4 years ago, which I now take my dog for walks in (still in great condition) and could never fault them so when I seen kahki I just couldn't resist. They are really comfortable and quality shoes my only problem is that they're charging an extra £20 just because of the colour, but overall they are a really good pair of trainers which do last through everything.

Great product, recommended

Trainers are great look really good and are comfy to wear, not the cheapest around but no airmax trainers are.
Love at first sight

After seeing Kendal Jenner wearing these Nikes I needed them immediately! They are the most beautiful shoes I've ever seen, they complete any outfit and I recommend them to anyone!

ITEM FAULTY

last time buying from JD, item is faulty and not worth the price i paid for.
Would recommend

Very nice shoes in different colours also very comfortable

great product comfortable when running

these shoes are great weather you are going for a jog or just walking around. So comfortable and great quality.
Huraches

Really comfortable and would recommend to a friend

very comfortable,with great flexability

Great value and quality,thinking of getting another pair,I have very physical job so these are great for me
Back to Top