Women's Converse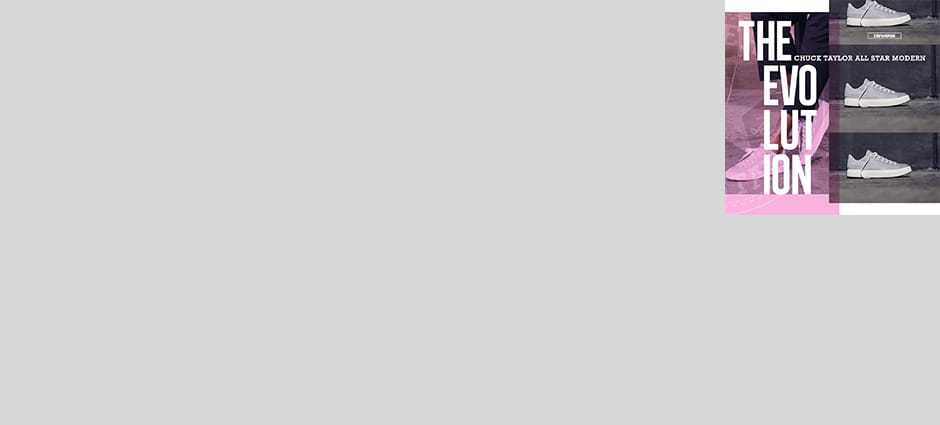 With cotton canvas, vulcanised rubber and a whole lot of vision, Converse changed the footwear world forever. From b-ball courts to concert stages, skate spots to street blocks, their iconic self-expression and creativity makes an impact everywhere they step. Now it's your turn to carry on the Cons tradition…
34
Show 24 per page
Show All
34 Products found:
Top Reviewed From: Womens Converse

Great product, recommended

Trainers are great look really good and are comfy to wear, not the cheapest around but no airmax trainers are.

Really good trainers

I bought a pair of these in black about 3/4 years ago, which I now take my dog for walks in (still in great condition) and could never fault them so when I seen kahki I just couldn't resist. They are really comfortable and quality shoes my only problem is that they're charging an extra £20 just because of the colour, but overall they are a really good pair of trainers which do last through everything.
Great

Comfortable, however a little expensive for a pair of flip flops.

Nike Celso Thong Sandals

very nice for holiday :) this is what u need for holidays
great stufffzzzz

really great especially for me whioz put on a few poundz over the years however with these you cant quite tell my figure and it really suits me.

great fit

Bought for my husband and they are a perfect fit and he is very happy woth them.
Stock

Love this shoe however iv been waiting months for the stock I mean how long does it take

Crepes

OMG! These r the best crepes I have ever got. Me and my homies were chillin' and the first ting that they noticed where my fresh crepes. It felt like I was walking on the moon in these. Me and my gf were walking down the alley way and everyone would turn around to look at my creps. These have to be the best buys I have ever got. Everytime I'm in Hackney, all of the Hackneins would start whisteling every time I walked past. Once again, best creps ever
Ticks all the boxes!

I bought my husband a pair of these 20 years ago when we were jetting off to marry in the Carribbean! Unfortunately they recently came to the end of their "shelf life" and so I have brought him this pair. Here's hoping that these last 20 years!!!!

nike thongs best ever?

bougt a pair of these in las vegas at a nike outlet 7 years ago.they have been around the world to desert islands but best of all they survive Australia.hope these new ones last half as long.will be very happy again,they are just sooooo good.
Recommend to friends.

The NIke Air Max 90 has a really nice fit to it. The appearance is really nice and the color white is very popular, I really like the shoe and hope they keep bringing in new colors soon.

Great buy

Very comfy! Look good with anything, recommend you but them if there what your looking for
exactly what I wanted

great shoe from Adidas which was the perfect Christmas present for my son

great idea with change of colour laces.

Item received quickly. Extra pair of grey laces received with trainers.
Great joggers

Very comfortable and look very good, sizes are good

jogging trousers

quick delivery especially time of year, comfortable trouser great fit.
Back to Top