Women's Converse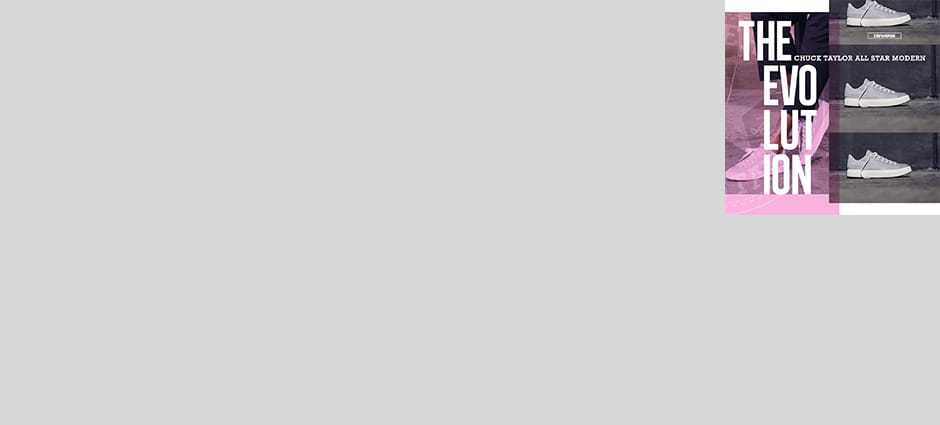 With cotton canvas, vulcanised rubber and a whole lot of vision, Converse changed the footwear world forever. From b-ball courts to concert stages, skate spots to street blocks, their iconic self-expression and creativity makes an impact everywhere they step. Now it's your turn to carry on the Cons tradition…
35
Show 24 per page
Show All
35 Products found:
Top Reviewed From: Womens Converse
AF1

It is a great sneaker looks great very comfortable I have a lot of other pairs of them so I had to have them when I saw them great value.

Really good trainers

I bought a pair of these in black about 3/4 years ago, which I now take my dog for walks in (still in great condition) and could never fault them so when I seen kahki I just couldn't resist. They are really comfortable and quality shoes my only problem is that they're charging an extra £20 just because of the colour, but overall they are a really good pair of trainers which do last through everything.
Good but pricey

I think that this is an amazing product it is very comfy and looks great whilst wearing, but they are expensive I think if they hadn't have been on sale then I would not of bought them they are probably just about good enough for there price. If they were cheaper would be better but even so is a very good product

Recommened

Great product brought the full tracksuit warm comfortable
Nike fleece pants

Fantastic product. Very comfortable. Would definately recommend.

Great joggers

Very comfortable and look very good, sizes are good
My Daughters "Must Have"

I bought these shoes for my daughter who loves them, she has already started wearing them eventhough they were part of her Christmas presents....... They are very comfortable and high fashion,......... All I need is some whitener!!!

Nike Air Force mid 1

they were extremely comfortable and they are sparkling white, that bright they begin to hurt your eyes,from looking at them birds eye view. THAT IS A GOOD THING. Also they are very noticeable with the colour 'white' the delivery was outstanding. No contacting had to be done. The 'buy online' was very quick and simple, it took about 5 minutes to do. I bought these for my daughter who had seen other people with them on their feet. She was amazed at what they actually looked like brand new. She was

...

read more

very pleased with the payment, they are much better than those 'Nike blazers' I might even have to buy myself a pair. I do recommend these trainers!!
Really comfy!

Really like these trainers for the fit, feel really comfortable and not 'heavy' and clumpy on my feet...actually make my wide feet look slim! Not sure if its suitable for jumping around at the gym but a good general gym trainer. Look kinda retro too!

Great Value, excellent for the gym

Nice style very simple but stylish. Great for the gym and very comfortable! Fantastic price and good quality for ladies trainers.
Good product

Fit great... Good buy... Had problems with other buy online though..

Nike academy tracksuit

Bought for my 10 year old son who loves it.looks the business ,comfortable and light and washes really well.
Nike hoody

Nice and comfy my son always buys Nike products and service

Feels nice, not disappointed

Feels lovely and thick, brought for the other half for his birthday present and he really likes it. He is quite fussy so defo a good buy!
Nike tech fleece pants

Great product and very comfy. Highly recommended. Quick delivery service and easy to order online.

Great pants.

top shop Shipping is as described Article exceptional the next deal thank you omar
Back to Top