Men's Converse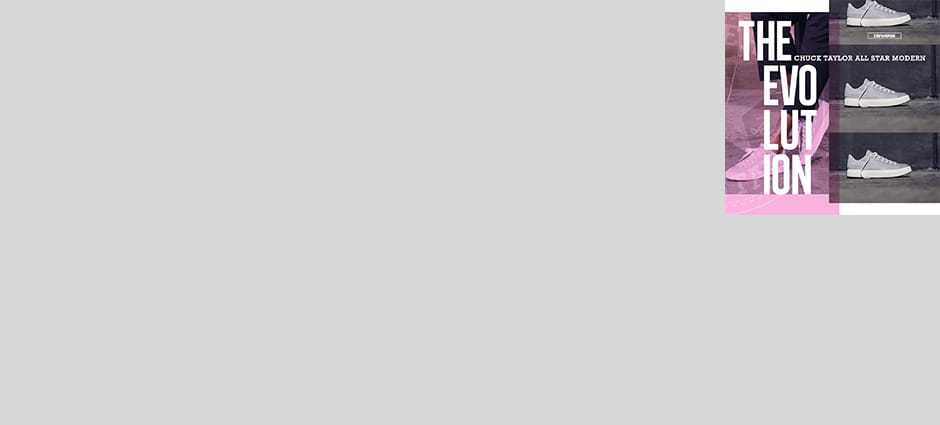 With cotton canvas, vulcanised rubber and a whole lot of vision, Converse changed the footwear world forever. From b-ball courts to concert stages, skate spots to street blocks, their iconic self-expression and creativity makes an impact everywhere they step. Now it's your turn to carry on the Cons tradition…
58
Show 24 per page
Show All
58 Products found:
Top Reviewed From: Mens Converse
NIKE TRACKSUIT

This tracksuit is very comfortable and its fantastic as its water proof i would recommend you make the bang on same with a hood you will get loads of sales as i have heard everyone saying it will be better with a hood. thank you g16jrx

Not bad

Ordered this tracksuit but it wasn't quite what I was expecting, thought it was gunna be like a cloth feeling but more silky, so that was the only thing that put me off. Other than that it's a nice looking product
Jogging bottoms

Can always rely on JD to provide the fashion of today in sports wear, quality clothing. Where would we shop if there were no JD. I have two sons and spend a lot of money in JD on clothing, trainers tend to be baught from SIZE has this company always seem to have latest adidas footwear, but would buy from JD if they supplied them. Thankyou to JD

Sleek looking fashionable Sports trendy, joggers

They are really nice they look great and trendy for either Sport or just wearing for casual , lovely quality , top joggers.
Good product

Bought this for my 11 year old who needed a warm coat for school. Had to be stylish and not too big or bulky and this fitted the bill perfectly. He is really pleased with the fit and wears it every day. So far it's washed and worn well.

Nike jacket

Was really happy with this jacket not too bulky but warm
Converse All Star ox

Fantastic shoes,stylish and very comfortable.cant wait to get another pair.

Converse

Good value for money , comfortable , all round brilliant product .
Recommend

Good fit, comfortable to wear and they wash and better wash

Great joggers

Very comfortable and look very good, sizes are good
Absouloutly Great Design

i Think This is a Sufficent Product which will be one of the best buys in JD Sports this is because the deisgn is beatiful when you walk feels like your on the moon. the colours suit as well as the qaulity. overall its a must for winter!.

Just what I was wanting

Just as they appear in the picture, very pleased with this. Had to get the men's as they don't seem to sell half sizes for women, but don't think there's really any difference. Very pleased with this purchase.
Recommended boy ght

Bought for son!! Extremely comfortable! Value for money!!

So comfortable!!

Brilliant pair of trainers, would never have another make or different kind of shoe these are the best!
Nike roctet pants

Really comfy and very good value for money they really look good

Great product, recommended

Excellent quality product from Nike. Good flexible fit (can be either loose or tight). Nice material, look good. At £30.00 quite pricey for tracksuit bottoms, but that's the brand. Overall 100% recommend if you need a decent pair of tracksuit pants for either work, or the gym etc.
Back to Top