Men's Converse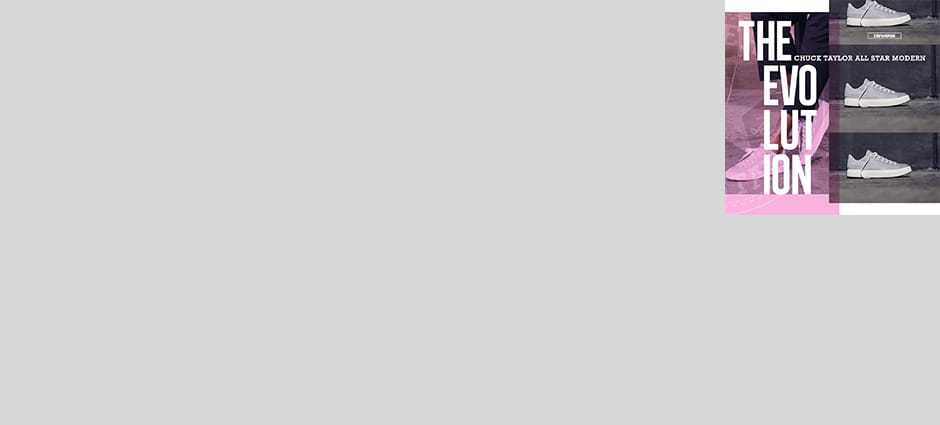 With cotton canvas, vulcanised rubber and a whole lot of vision, Converse changed the footwear world forever. From b-ball courts to concert stages, skate spots to street blocks, their iconic self-expression and creativity makes an impact everywhere they step. Now it's your turn to carry on the Cons tradition…
58
Show 24 per page
Show All
58 Products found:
Top Reviewed From: Mens Converse

Awesome jacket

This jacket keeps you very warm, it fits perfectly and great for winter. The only bad point is that some fluff comes out of the stitching.

Average product

At first there was no signs of any faults, but currently I have discovered that feathers are falling out of the jacket, in my opinion this shouldn't be happening as I paid lots of money for it and I expect some quality out of it.
Great product

Great gloves - warm and comfortable. I would recommend this product.

Recommended

They were expensive but what my Grandson who is only 12yrs and lives Australia wanted for his birthday. He could not get them over there and weather can be very cold even in their winter. He was delighted with his present.
Magnificent

This is a very quality product but you need to get half a size up or a full size up

Crepes

OMG! These r the best crepes I have ever got. Me and my homies were chillin' and the first ting that they noticed where my fresh crepes. It felt like I was walking on the moon in these. Me and my gf were walking down the alley way and everyone would turn around to look at my creps. These have to be the best buys I have ever got. Everytime I'm in Hackney, all of the Hackneins would start whisteling every time I walked past. Once again, best creps ever
Sleek looking fashionable Sports trendy, joggers

They are really nice they look great and trendy for either Sport or just wearing for casual , lovely quality , top joggers.

Love the fit

If you like a slim / skinny fit you will love these. Only marked it down on value as it's a touch pricey but I would definitely buy these in a different colour. Usually I find with joggers the knees can sag after a couple of wears but these don't l!
Excellent trainers

As for looks Nike has this right spot on with any sort off leg wear look good with jeans or a tracksuit. Really comfortable again from Nike I do have other Nike trainers and there all up to usual standards spot on... Mat mobley.. Winsford Cheshire

Trainers

bought as a gift for my son & he is well pleased with them, they look good + they are really comfortable
converse

Good shoes for reasonble price ,comfortable and good value for money

This product is well made and looks good but ....

This product is well made and looks good but have an elastoplast with you on first wear as the back of the shoe upper rubs the skin causing a blister until the skin hardens after several wears.
af1

Comfortable , great grip and good materials had mine for couple years still look new

Black airforces

Everyone should own a pair. They are brilliant and last for years.
great product

great shoes look great very comfortable cant fault them love themick

CONVERSEEEE

Love it! Simple & clean, fits great, really casual, looks fab !
Back to Top