Men's Converse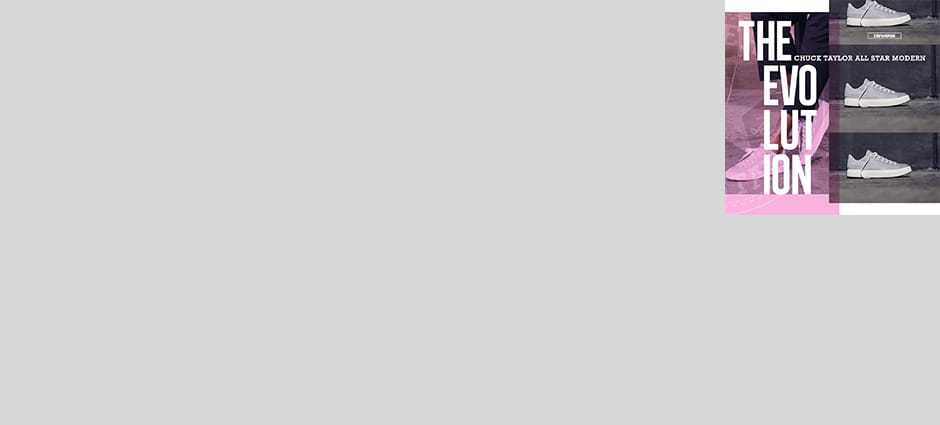 With cotton canvas, vulcanised rubber and a whole lot of vision, Converse changed the footwear world forever. From b-ball courts to concert stages, skate spots to street blocks, their iconic self-expression and creativity makes an impact everywhere they step. Now it's your turn to carry on the Cons tradition…
64
Show 24 per page
Show All
64 Products found:
Top Reviewed From: Mens Converse
awsm

shoes is vry comfort you peole help me regarding refunds

So comfortable!!

Brilliant pair of trainers, would never have another make or different kind of shoe these are the best!
stylish and comfortable great value

these were an affordable product . the price was in my budget and i was very pleased with the product. they were really stylish and comfortable , they also are of really good quality

Amazing product would defernetly recommend

This product is the best they are so comfy from brand new I had no problems with them fitting perfectly straight away they give off the smart yet young look and they was well worth the money. I would recommend this product a thousand times over and never fail to impress thank you so much for such an amazing comfy great looking pair of trainers I've had in ages. :)
Another good item.

Another Xmas present for my Grandson, ordered rather late but arrived well in time. He was very pleased with the present.

Fantastic! Upmost Recommendation!

I Absolutely LOVE these, so comfortable, keep you warm and look great! Although they are of such high quality; They Cost £20 - For GLOVES nevertheless - price should be reduced. but they are still amazing
Excellent shoes

This is the first time ever I purchased converse in my life , n I couldn't be any happier , these shoes look so fine with the jeans n chinos , JD brings in the best , very comfy n light , definitely recommend them

very good product, highly recommend

By far the best trainer's I have ever bought. Extremely comfortable ideal for long day and look fabulous. I would buy them again. Top quality
Amazing

I would recommend these to anyone so comfey and look awesome xo

Just what I was after

Perfect item, been after a pair of Nike high tops for ages and these are perfect! Exactly what I wanted
Sleek looking fashionable Sports trendy, joggers

They are really nice they look great and trendy for either Sport or just wearing for casual , lovely quality , top joggers.

Jogging bottoms

Can always rely on JD to provide the fashion of today in sports wear, quality clothing. Where would we shop if there were no JD. I have two sons and spend a lot of money in JD on clothing, trainers tend to be baught from SIZE has this company always seem to have latest adidas footwear, but would buy from JD if they supplied them. Thankyou to JD
Best Nike casual running shoe

Returned the Free RN and Free RN CMTR models recently since they just felt tackey. These aren't perfect but far higher quality, and the all-black model is a great all-round casual shoe. Note that it has white underlay at the back on that model but it still looks nice and helps when going for runs. This is what the Free RN models should have been. Worth ordering 0.5-1 size up from what you're used to for boots - mine are usually size 7, and for this I got 8.

REALLY comfortable, strange reflective back

Ordered these online in all black. REALLY comfortable. Love design of most of shoe except for back/heel. The pictures online really different from reality- the white reflective pattern v bright and spoils look of shoe in my opinion. I returned. I notice you can order truly all black from nike id, is a shame JD didn't order bulk of all black without strange reflective back.
Nike Air Max 90

classic trainer that has been going for years! even my parents have a pair these are timeless and anyone can wear them, your not too young nor too old to buy these they suit everybody! would recommend.

Spot on

These trainers make me look like such a g when im outside mcdonalds with the mandem. Before i had these creps gash never used to check me now the check me twice. When i first come out too meet my boys with my new creps on they was like 'famalam them tings look rude, u must of been hustling hard to afford then tingz brahh.' then i was like 'bless my ickle yout i appreciate the completement brahh'. all in all i woud roccend these trainers to all the hustles and g's out der!!!!! Big Man Crepz
Back to Top