Men's Converse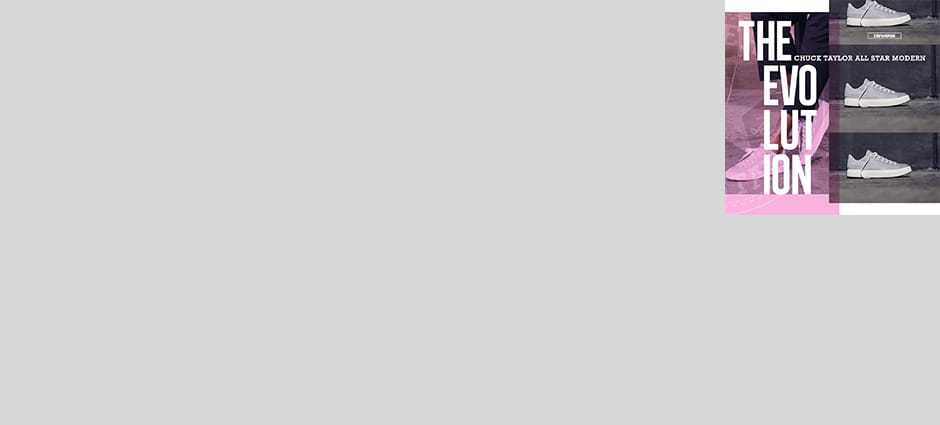 With cotton canvas, vulcanised rubber and a whole lot of vision, Converse changed the footwear world forever. From b-ball courts to concert stages, skate spots to street blocks, their iconic self-expression and creativity makes an impact everywhere they step. Now it's your turn to carry on the Cons tradition…
58
Show 24 per page
Show All
58 Products found:
Top Reviewed From: Mens Converse
Walking on air!

These shoes are very casual and you could wear them with almost everything because they have a neat design and are very comfortable. Also you could buy them for your kids to wear at school as they are black with a very reasonable price. i would definitely recommend these trainers/shoes.

Spot on

These trainers make me look like such a g when im outside mcdonalds with the mandem. Before i had these creps gash never used to check me now the check me twice. When i first come out too meet my boys with my new creps on they was like 'famalam them tings look rude, u must of been hustling hard to afford then tingz brahh.' then i was like 'bless my ickle yout i appreciate the completement brahh'. all in all i woud roccend these trainers to all the hustles and g's out der!!!!! Big Man Crepz
Excellent shoes very comfy

Very happy with these most comfy converse I have..

Excellent shoes

This is the first time ever I purchased converse in my life , n I couldn't be any happier , these shoes look so fine with the jeans n chinos , JD brings in the best , very comfy n light , definitely recommend them
AMAZING !

Last year I decided to purchase my first pair of converse after going through a pair of none branded pumps every two to three weeks, They just don't last! I wore my converse everyday through the summer and would of carried on if I didn't ruin them.. There comfy, supporting, fashionable, long lasting!! The only fault I have with these is that you really need to watch how much you wash them, try to wash them as little as possible (with them been white there really easy to get mucky!) IM ON MY

...

read more

SECOND PAIR AND THEY ARE GOING STRONG!

Sick creps

Sick creps and birds love them. Very white and have good laces. I also like how it says converse on them. Would recommend
Excellent value for money

Looks great Washes great Ideal for comfort wear

Great product!

Really good value for money, fit runs small so I would advise getting a size up!
An Essential

Every one needs a pair of white converse in their shoe collection..

Super product even better service!

Such speedy and efficient delivery of our converse shoes. Great size range especially as my daughter is in a 7.5!
A great product.

Little bigger than expected ...I bought size 42.5 although I am really wearing a 44(nike shoes for example). Size 42 would be perfect for me but with a cotton sock 42.5 fits perfectly.

Converse All Star ox

Fantastic shoes,stylish and very comfortable.cant wait to get another pair.
Nike Air Force

Fantastic shoes! All white Air Force are incredibly easy to clean if they get dirty. Very comfortable and are very fashionable

THE CLASSICS !! <3

OH ARENT THESE JUST THE CLASSIC BEAUTY? THEY GO WITH ANYTHING, VERY GOOD FOR SPORTS LIKE BASKETBALL, VERY COMFORTABLE AND THEY HAVE ALSO BECOME VERY FASHIONABLE AND TRENDY. THESE ARE VERY, VERY GOOD SHOES.
Amazing

I would recommend these to anyone so comfey and look awesome xo

Very comfortable

Very comfortable and fit nicely around the ankle. The red colour was exactly what we wanted. Was not keen on the sponge showing inside the high top . Overall very happy with them. The speed of delivery was excellent very impressed. Recommended
Back to Top